A couple of friends took me from Phoenix to visit the Red Rock State Park in Sedona and I bet you're wondering what makes this place so special? I was born in Dubai so I am practically used to the desert sand and heat. However, this is a different set of heat of sand.
Why does Sedona have red rocks? The red rocks of Sedona are formed by a unique layer of rock known as the Schnebly Hill Formation. The Supai Group of red sandstone, deposited when the area was a floodplain about 300 million years ago, sits atop the Redwall Formation, to a depth of about 600 feet.
The rocks are pretty old but it's a great place for another unique set of photos and video. To get to this place you would need to visit the Red Rock State Park and rent a place at Crescent Moon Picnic Site. You just have to be sure to bring enough food and drinks. There is a place to BBQ but the only downside to this place is that is no mobile signal or connection which is also a good thing. Why? You can also talk to strangers instead being on your phone.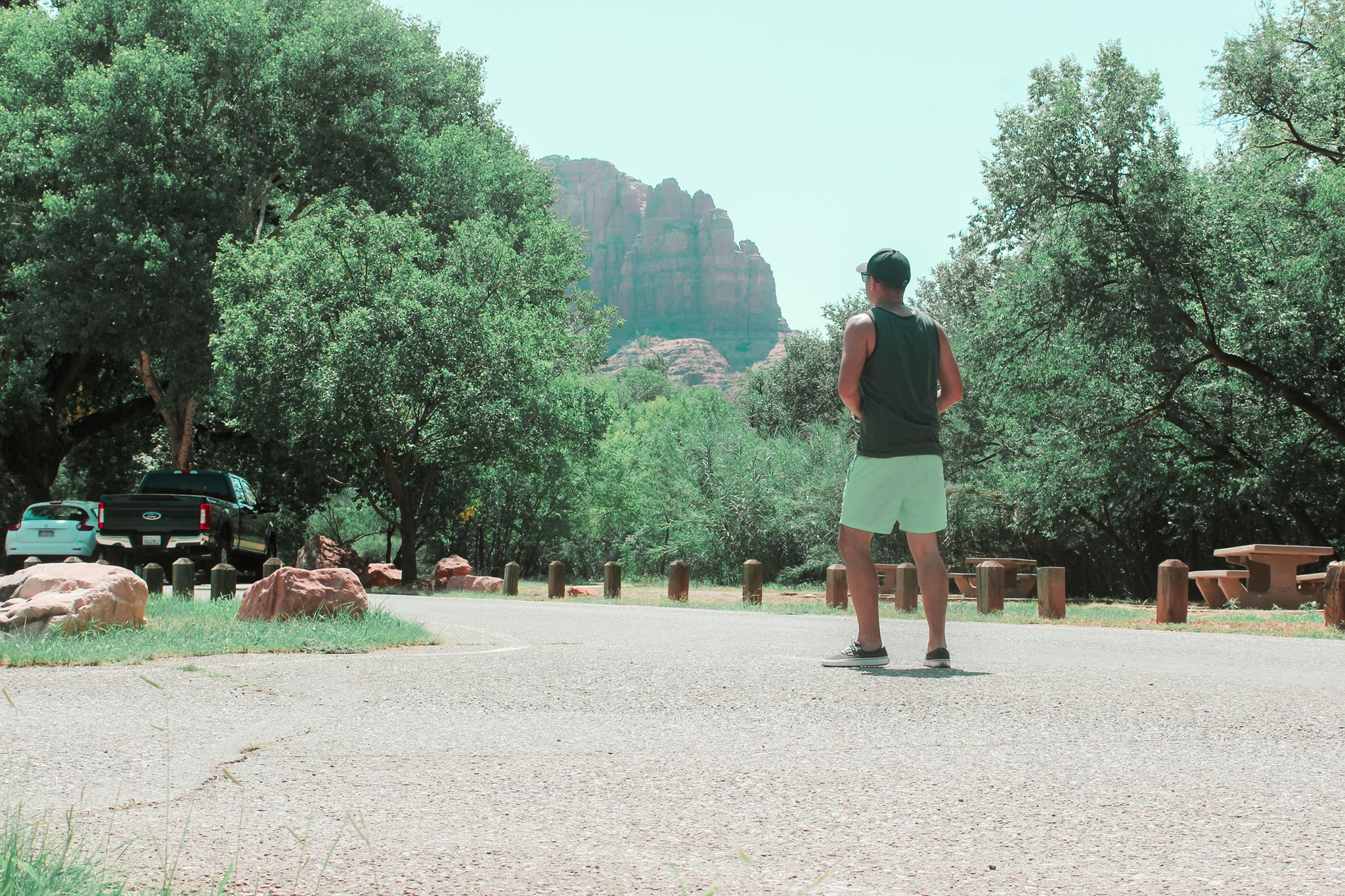 Parking is available and there are many more picnic sites. There is also small tiny lake where you can swim if you need to cool off.
Bathrooms are available. The nice thing about these set of bathroom is that all bathroom waste is used as fertiliser. It's almost like a 2-3 hour drive from Phoenix but it's worth it.