There are times that I just want to get away from the world. No traffic, no phone and just disconnect from the world. I got invited to visit Bicol and check out the Bag-Angan Farm and Resort. I was told that it will be a great experience to get away from everything. Besides, I needed a break from the corporate world and away from Manila for the time being.
It was a 9-hour bus ride all the way to Bicol but this would depend on traffic. Once we, we got there, we had to travel to Bag-Angan Farm and Resort by truck. This was quite an experience since there are no developed roads leading to the farm. It was a rocky and fun experience although there were times that my butt did hurt. It gives you a feeling on how the locals move around here.
Once I got there, I was really intrigued by the rice farms all around me. It reminded me of my farm back in Quezon Province. They had two great pools and I was told this was built by man-made tools with no cement. The water also used was fresh from the mountain so you can actually enjoy the fresh mountain water. They also have a small basketball and volleyball court so they do have a few activities at the resort.
The real tourist attraction would be Bag-Angan Cave. We had to walk through the farms, a bunch of wet rocks, crossed a few rivers and finally had to climb the hill to enter the Bag-Angan Cave. Along the way, I took a quick dip into the deep pond and drank fresh water. Such an awesome experience.
The cave was an amazing experience. Although it's not fit for people who are claustrophobic and aren't afraid of bats. I have been to a lot of caves but this is the first actual experience where I actually experience bats flying all around me. I also discovered this small hole where you really need to squeeze your body into the hole in order to get to the other side of the cave.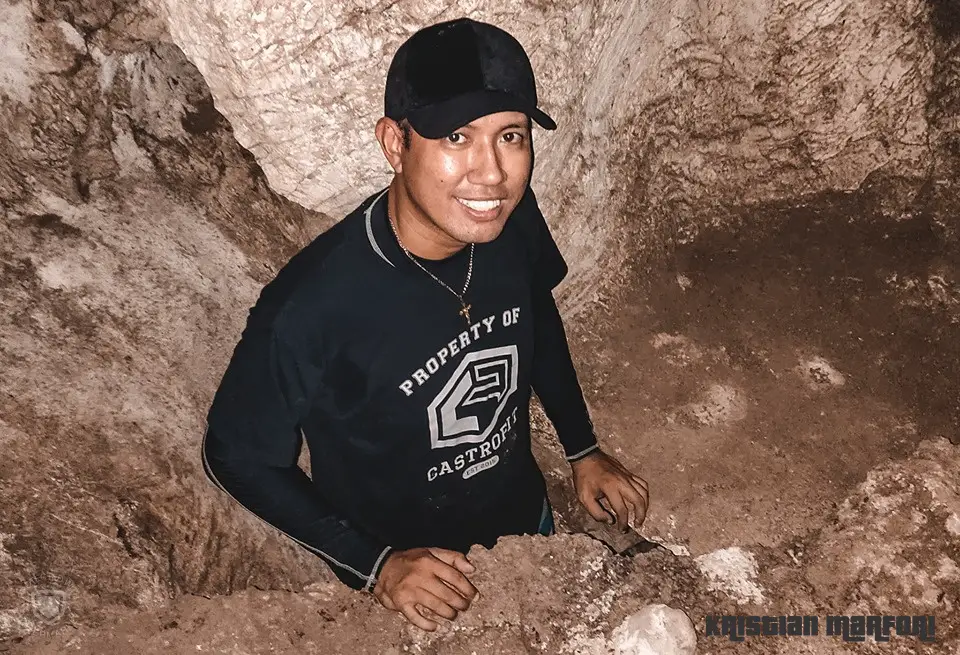 We had our own mini cottage. The place has no electricity and we relied on solar-powered energy from the sun. The bathroom was pretty decent which has it's own shower and toilet seat which is something I did not expect. The kitchen is pretty decent as well if you plan to bring your food so that you can cook. Once the sun sets, we have to rely on the generator for light and the flaming torches. Remember, there is no electricity, so you have no TV or mobile signal. The best thing about this is that you are forced to talk to other people and get to know each other. You'll be surprised by what you can learn from other people!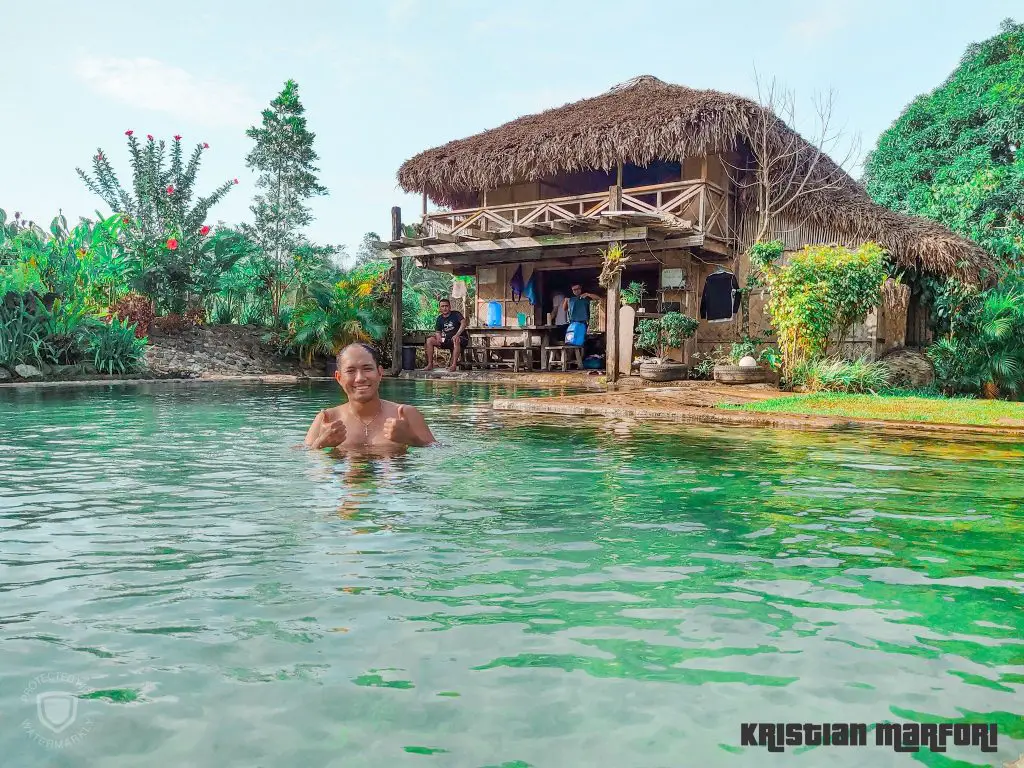 Bag-Angan Farm and Resort
Pros: Amazing view of the mountain and the farms
Cons: No mobile signal. 🙂 No store nearby so you need to buy drinks and chips. Lots of mosquitos so you need to ask for the mosquito net. Once the generator stops working, all you have is the flame torches and moonlight.
Tips: Bring water shoes and a hard hat for caving. It would be a good idea to bring a power bank and a USB light so you can eat your midnight snack.
Price: P100 per head for the day tour. P3000 for an overnight stay at the cottage good for six (6) people
Offer: They offer a swimming pool, huts, volleyball and basketball
Location: Guisican Labo, Camarines Norte
Contact Number: 0916 534 6351