Everyone knows how much I love a good buffet especially when it comes to Korean food! Since I am currently in the South, I dropped by for some extremely good unlimited Korean food at Sibyuelle!
Sibyullee is named for a small village in Korea with a wet market where their founder's grandmother used to shop for her fresh fruits and vegetables to use in her cooking. Sibyulle has plenty of Korean barbeque meat to offer and each tastes more delicious then the next meat! The main difference with this Korean buffet? There's no time limit!
Sibyulle offers:
Samgyupsal (Fresh Pork Belly)
Soy Garlic Samgyupsal (Marinated Pork Belly)
Spicy Pork Bulgogi (Spicy Marinated Pork)
Sweet & Spicy Pork Bulgogi (Sweet and Spicy Marinated Pork)
Chili Bean Samgyupsal (Spicy Marinated Pork Belly)
Woo Samgyup (Fresh Beef Belly)
Yangnyeon Woo Samgyup (Marinated Beef Belly)
Marinated Bulgogi (Marinated Beef Bulgogi)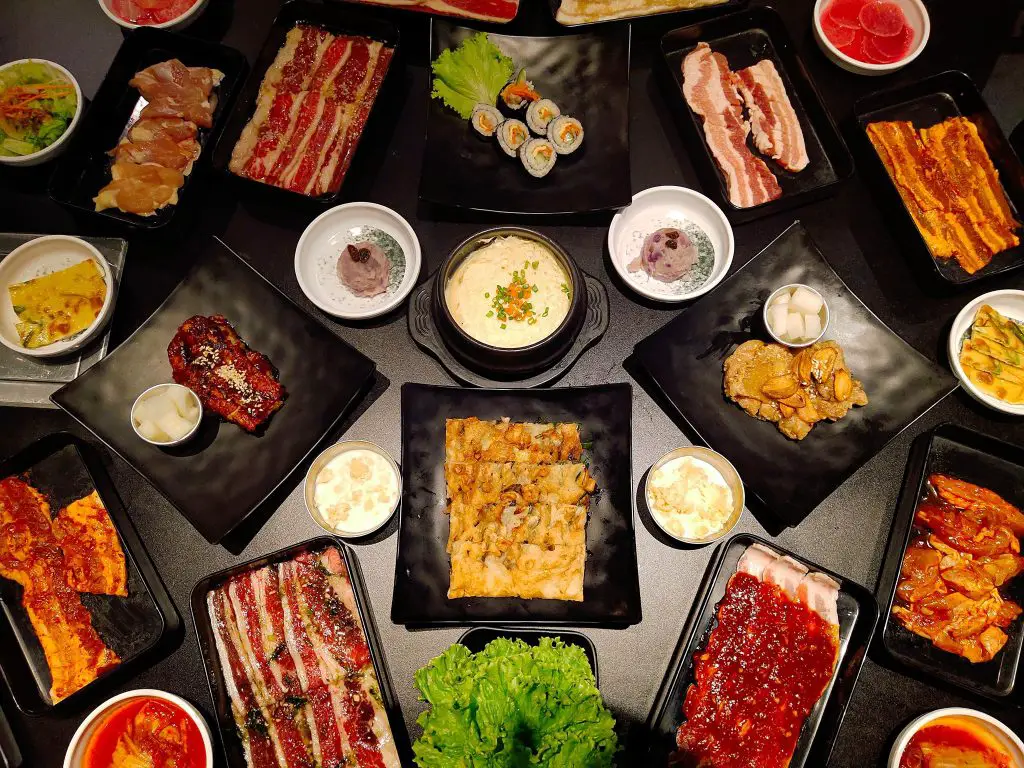 They also offer chicken to be barbequed on the grill.
Salt and Pepper Chicken (Fresh Chicken with Salt and Pepper Rub)
Spicy Chicken (Spicy Marinated Chicken)
Soy Garlic Korean Fried Chicken (Boneless Fried Chicken Marinated in Soy Sauce and Garlic)
Spicy Korean Fried Chicken (Boneless Fried Chicken Marinated in Korean spices)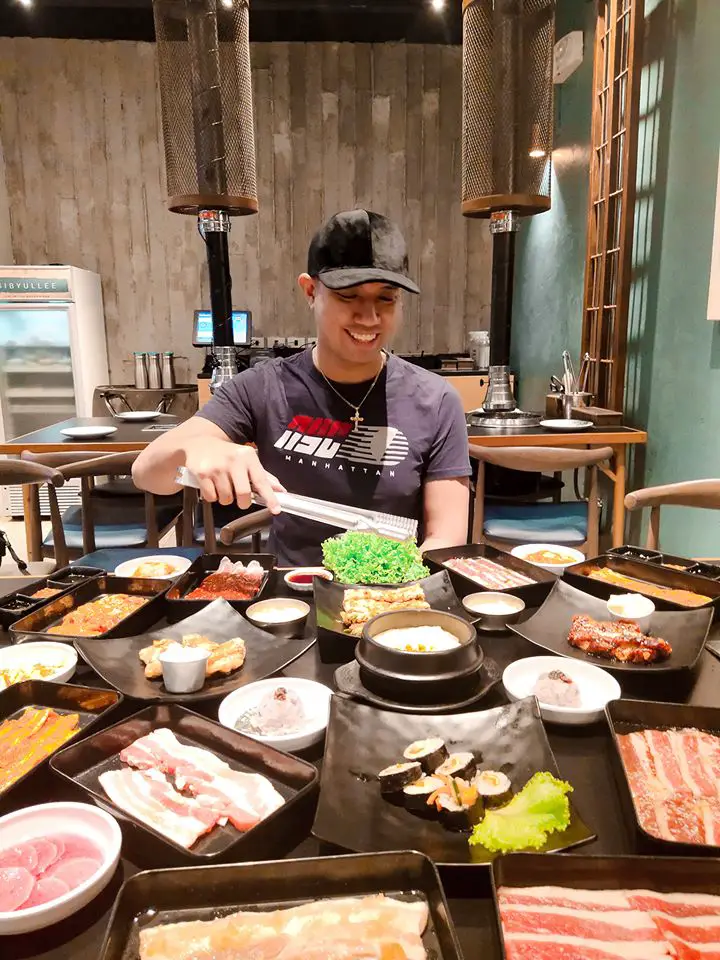 So if you're in Alabang Town Center, drop by SIbyuelle and be prepared to be amazed. Trust me. You won't regret it and thank me later for this.
Sibyuelle
Rate: 9/10
Address:  2294 Access Road Alabang Town Center, Muntinlupa City
Customer Service: Excellent!
Airconditioned: Yes
Opening Hours: Mon – Thurs 11AM – 10PM, Fri – Sat 10AM – 11PM, Sun 10AM – 10PM
Mobile Signal: Good
Pets Allowed: Not allowed
Outdoor Seating: Available
Bathrooms: Outside the restaurant
Parking: Available