Tantea has been sprouting all over the country not only because of its delicious drinks but for this Instagrammable milk tea in Quezon City. The cafe is a definite game charger compared to all the other milk tea cafes in the country.
Tantea's milk tea shop is not your typical milk tea cafe since they really worked hard on their interior decor. It kind of reminded of all the gold furniture back in the Burj Al Arab Hotel in Dubai. On top of that, their piano staircase actually plays music when you walk up the stairs!
Let's get back to the drinks, they have a great line-up of drinks but the must-try drinks would be:
Brown Sugar Pearl Milk Tea
The best part is that they don't only over drinks but delicious snacks that make it a great combo! One of my favorites has to be the wings platter! Imagine chicken wings with milk tea? Unheard of!
They also got a bunch of sandwiches which are the Tuna Sandwich, Bacon & Corn Sandwich and my favorite: Corned Beef Sandwich!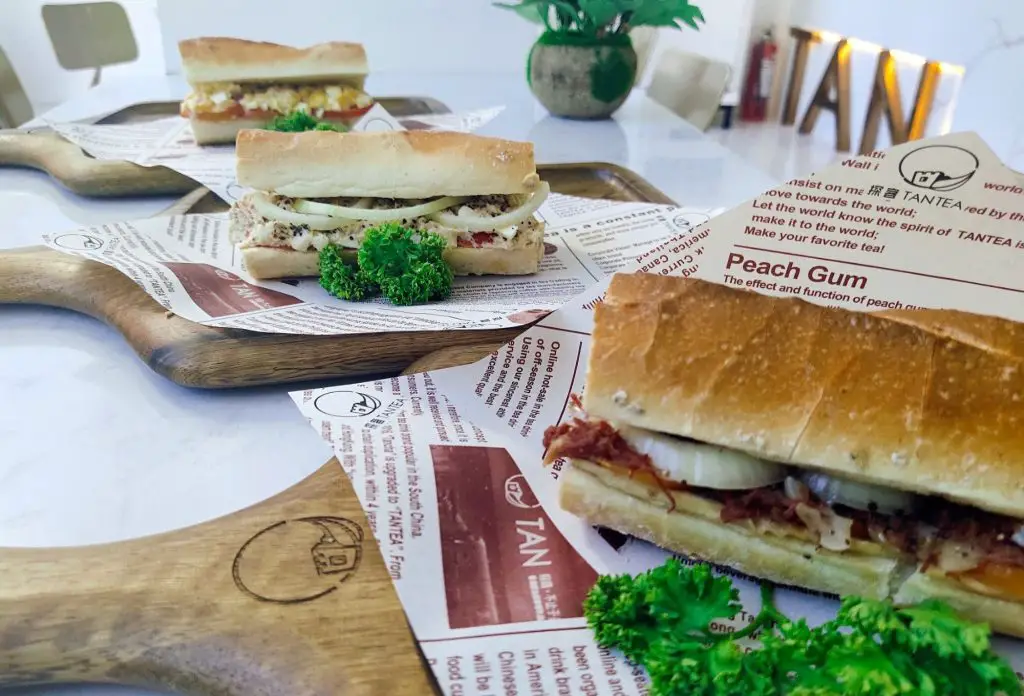 Before I forget, what makes this milk tea place is different, is that they have a second level. The best part? They got a smoking room as well! Smokers and non-smokers are welcomed at Tantea in Quezon City!
So if you're looking for a fancy, instagrammable, and yet affordable place to get great food and milk tea, Tantea is the place for you! Don't forget to take as many photos and videos as you can!
Tantea
Rate: 9/10
Address:  Tantea Tomas Morato – 179-181 Tomas Morato Avenue, Quezon City
Customer Service: Great!
Airconditioned: Yes
Opening Hours: 10:00 AM – 10:00 PM
Mobile Signal: Good
Pets Allowed: Not allowed
Outdoor Seating: Yes in the smoking room
Bathrooms: Inside the Cafe
Parking: Available